A man was reported to have fainted and had to be rushed to a nearby clinic after seeing the demands being made from him by the family of his wife to be. The bride is said to be from Akwa Ibom state.
The man simply identified as Michael was said to have been baffled by the categories and amount of items on the list.
He simply captioned it "For those of you wondering what i was rushed to a hospital, This is why."
"See what a wife will cost me! I am tired of this country."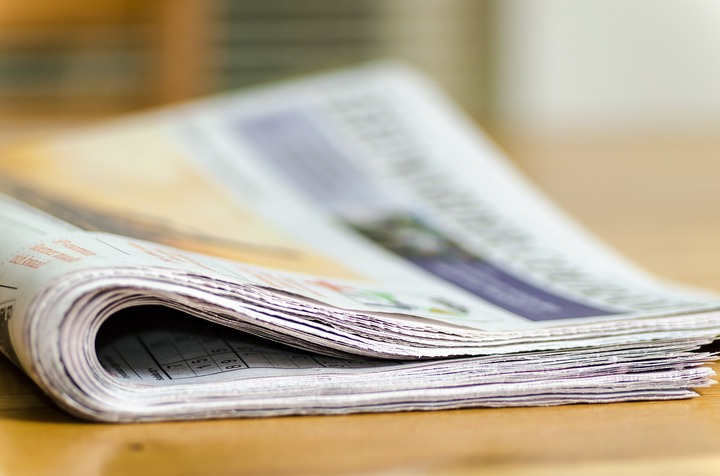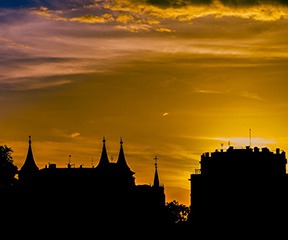 The list has garnered mixed reactions from across the country since making it's way to Twitter, with many Nigerians calling it "totally uncalled for".
People have also used the medium to share similar experiences they've had in the past.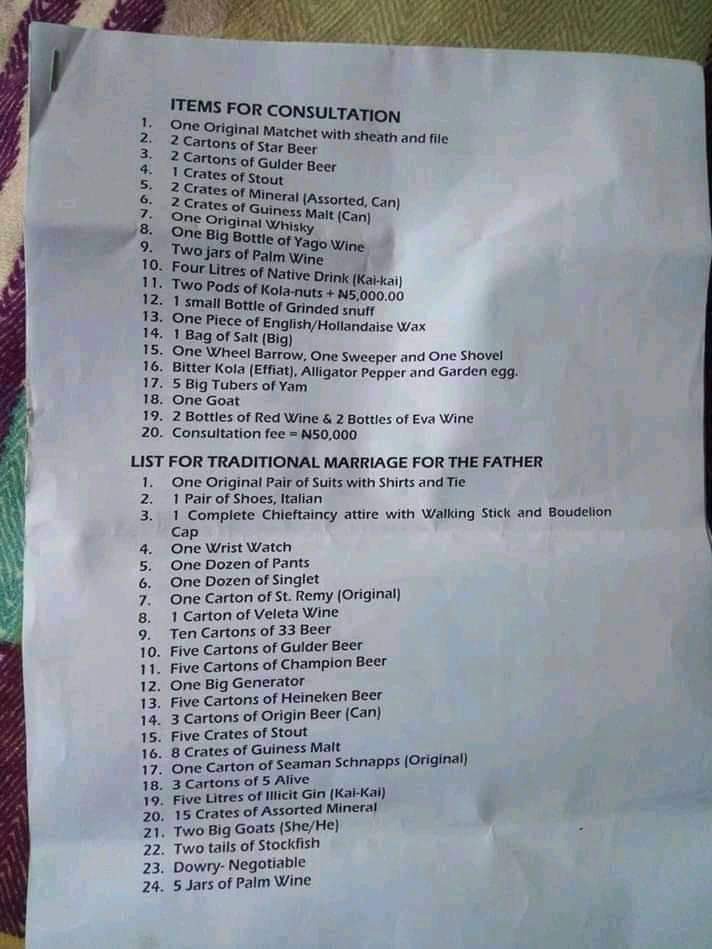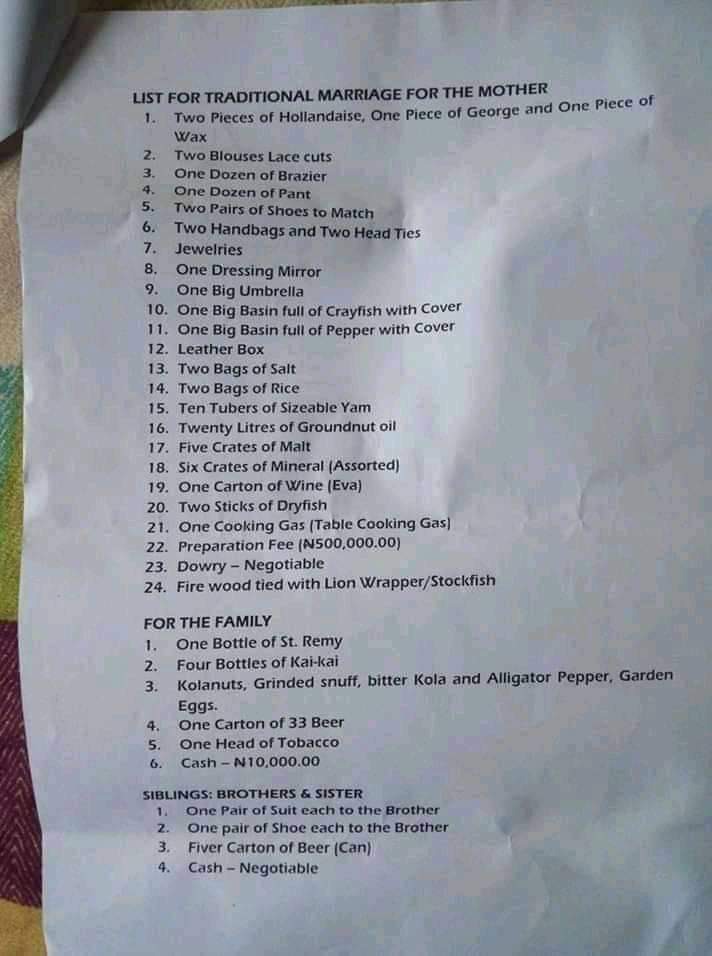 Others have also stated that no matter what is requested by the family, a wife is worth more and the groom should be glad to pay such honourable price.
The list continues to divide opinions and we'll love to hear what you think about it.