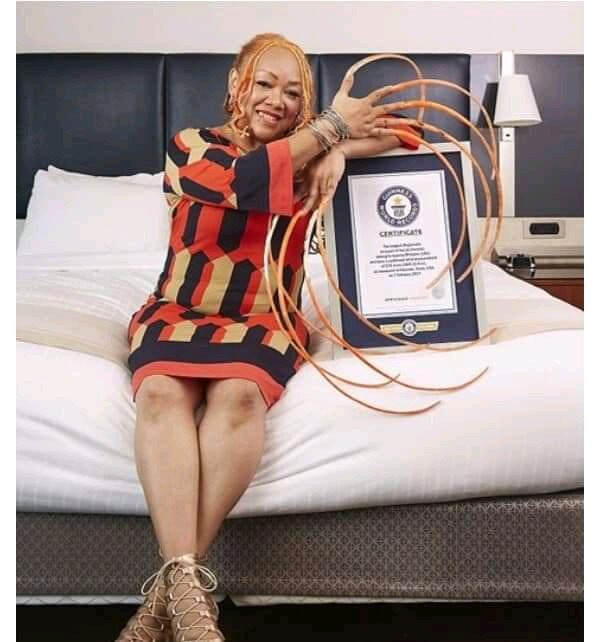 There are some things that are done because of drive, passion, goals setting and wills, nail keeping obviously not one of it. This particular lady last cut her nails in 1997 and after 23 enduring years she has emerged as the person on records with the longest nails on the planet
The record isn't a surprise to many who reacted to the lady's achievement but the questions asked by social media users are, how did she manage to wash her clothes? How in God's good world manage to press her phones, write with pens, sign contracts if she has to and some other unprintable words were asked of her.
What matters to the lady is she achieved her dream and also managed to win an award after 23 years of growing her nails as the woman with the longest fingernails.
Some of the questions asked
Can she drive?🤔
Does she cook?🤔
Can she use a pen?😥