Is US mission creep in in Syria part of the strategy to contain Iraq?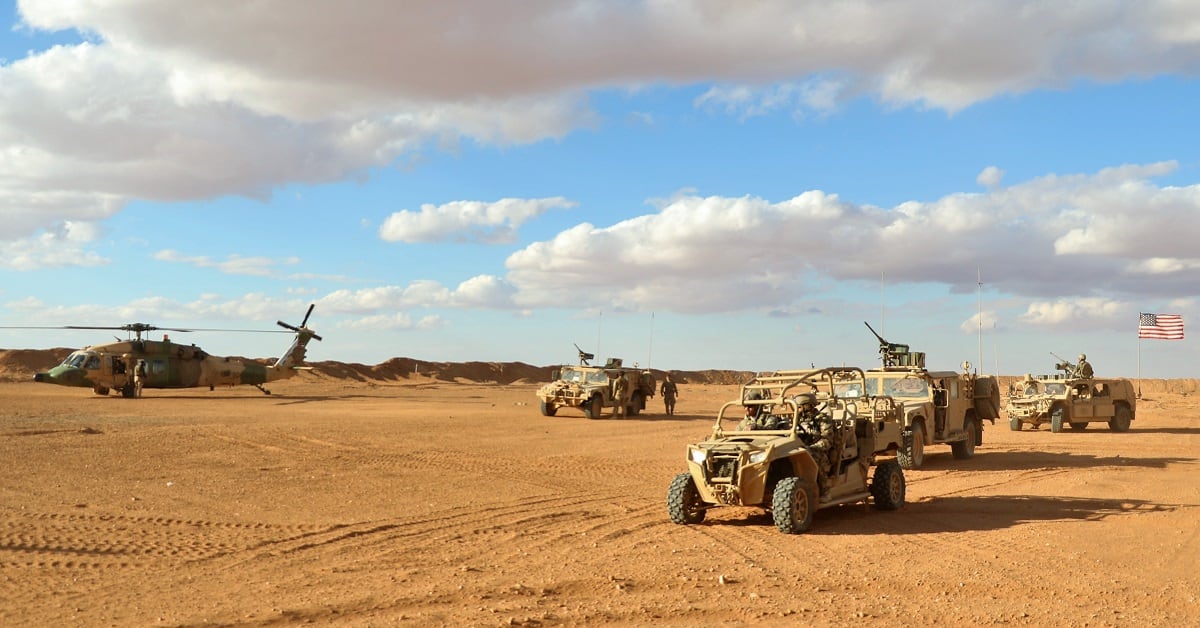 U.S. Army Special Forces soldiers secure a landing zone near Al Tanf in southern Syria. The garrison there, at the border of Iraq, is one of many dotting Syria that presents a challenge for the U.S. presence in the country. (Army)
Military Times: The White House just revealed massive mission creep in Syria. Here's why.
The Islamic State is on the brink of total military defeat ― but don't expect U.S. troops in Iraq and Syria to be coming home anytime soon.
The Islamic State's caliphate has collapsed. They have almost no territory remaining except for a small piece of eastern Syria and the militants appear to have very little combat power left.
At the same time, ISIS is losing its international influence as terrorist attacks in the West are declining. And the latest intelligence reports suggest the group has very little ― if any ― operational control over its affiliate groups in other countries in Africa and beyond.
Yet top U.S. officials at the Pentagon and the White House are avoiding anything that sounds like a declaration of victory.