Lilian Esoro may have gotten a new boo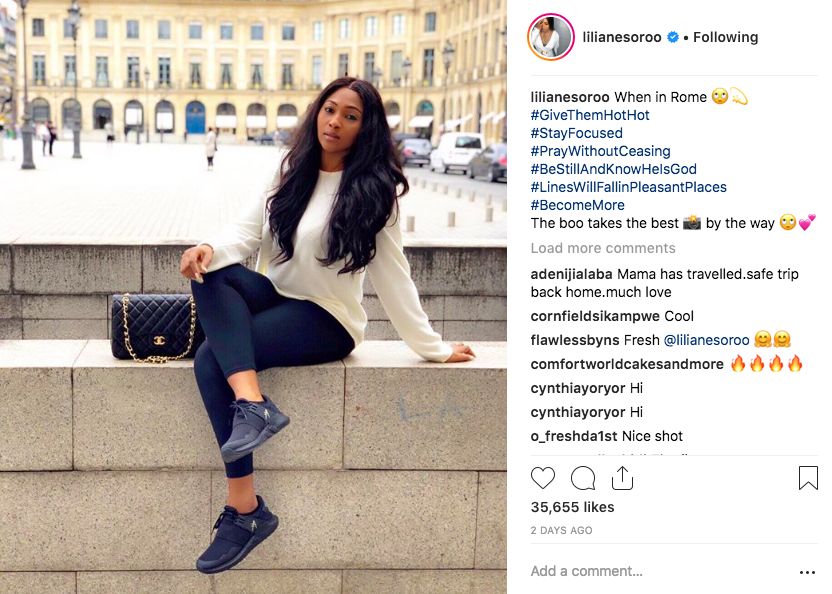 Actress Lilian Esoro has hinted that she may have gotten a new "boo" in an Instagram post this week.
Esoro, who is currently vacationing in Italy, shared a photo of herself and wrote: "When in Rome…. The boo takes the best 📸 by the way 🙄💕".
>Esoro and music mogul/entrepreneur Ubi Franklin got married in 2015 and have one child together. The couple were separated about a year later.