Pastor Adeboye 3 controversial marriage requirements from daddy G.O and his wife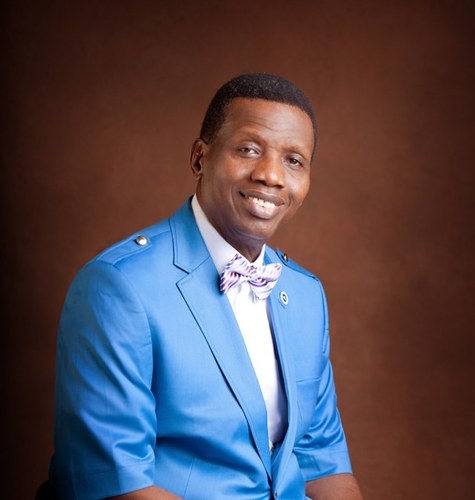 With Pastor Enoch A. Adeboye's wife, Pastor Mrs. Foluke, recently causing a stir with her marriage advice, we take a look at three times the couple has offered controversial marriage requirements.
Here they are:
Marry a prayer warrior not a lazy woman
In 2016, Pastor Adeboye become a trending topic after offering this marriage advice at the Redeemed Christian Church of God (RCCG) annual convention.
During this event, he said, "Don't marry a girl simply because she can sing! In the choir, there are some people that can sing but they are fallen, angels! Marry a prayer warrior! If a girl cannot pray for one hour, don't marry her."
Pastor Adeboye's marriage advice to men
(peacebenwilliams)
Pastor Adeboye added, "Don't marry a girl who is lazy! Don't marry a girl who cannot cook, she needs to know how to do chores and cook because you cannot afford to be eating out all the time."
ALSO READ: What you need to know before getting married in Pastor Adeboye's church
In March 2017, the man of God made headlines for making a 'controversial' statement on relationships.
Speaking at a singles programme in one of the RCCG parishes in Lagos, he said, "Let me tell you clearly Let me tell you clearly if you get a wife through the Facebook, you would lose her through the Youtube. You can quote me. Any married that is concocted through the Facebook is going to crash through the Youtube. No doubt about that."
(twitter)
This statement got major backlash from social media users. Pastor Adeboye later pleaded with his members to stop putting up videos of him.
"Spare me the problem. I'm not talking to you so that you can put me on YouTube," he said.
Earlier this year, Pastor Adeboye's church ordered couples to go for a genital test before marriage. Prospective husbands were encouraged to register with a "trusted government approved hospital" for the medical examination.
This new requirement was announced in a memo dated 10 May 2018, and signed by Pastor J.F Adesola, Assistant General Overseer (Admin and Personnel).
(twitter/officialdaddymo)
The goal - to put an end to "reoccurring cases of marital crises resulting from falsehood especially in the case of undeclared or unconfessed reproductive/genital status".