Pastor,Assistant, woman leader found dead in Umuahia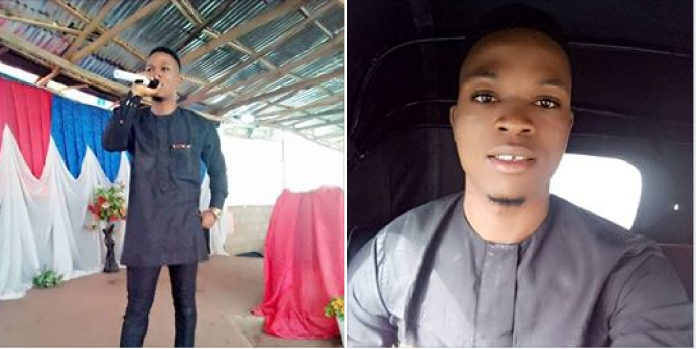 The corpses of a popular Umuahia-based pastor of Wind of Glory Church, situated at Ohokobe Ndume, Pastor Blessed that of his assistant as well as a former woman leader of the church was on Friday discovered in cold blood in the pastor's residence at Umuobia Olokoro Housing Estate.
The people of the estate in Umuahia South Local Government Areas were therefore thrown into confusion as decomposed bodies of two pastors and the woman were discovered in the building in the estate.
The gory scene showed the corpses already decomposing.
There were indications that his properties, including his car were carted away by their killers.
It was a gory sight to behold this afternoon as police cordoned off the scene of incidence.
The pastor has been identified as Blessed Kelechi Iwuanyanwu from Mbano in Imo State, while the Assistant pastor is Ambassador Kalu Ikeagwu from Arochukwu.
The woman leader of the church, who was alleged to be a divorcee with three children was identified as Ruth Andrew and is said to own a school in Umuahia.
Some of the relatives and church members at the scene said the suspected murderers must have carried out the act last Sunday morning as the two pastors were not in church that Sunday till Friday evening when they visited the house and saw dead bodies.
The Deputy Commissioner of Police in charge of the State CID, Patrick Edung who led the police to the scene to evacuate the bodies, said the police have commenced investigation in the matter.
The decomposed bodies have since been deposited in a mortuary.
Unconfirmed sources said the woman's husband is living abroad and is suspected to come from Akoli Imenyi in Bende LGA of the state.
"The woman Ruth Andrew is the owner of the school opposite apples fast food at Ojike Street (Noble Stars Academy). The pastor wants to remarry her", a source alleged.
The church was formerly at Ihie Ndume hall before being moved to Ohokobe Ndume, all in Ibeku, Umuahia North.