"PLEASE, SACK ME" !! Finance minister begs president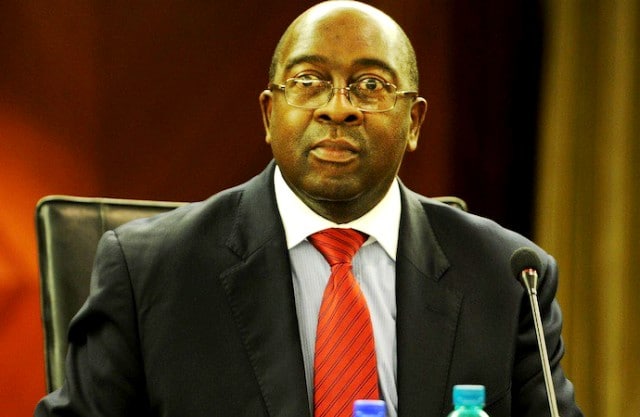 South Africa's Finance Minister Nhlanhla Nene is begging President Cyril Ramaphosa to sack him.
This was after he admitted to visiting the home of the Gupta brothers, friends of scandal-plagued former leader, Jacob Zuma, a newspaper said on Monday.
Nene has become a divisive figure after testimony he gave at an inquiry into allegations of corruption by the Guptas, in which he admitted to the previously undisclosed visits.
He made a public apology about the matter on Friday.
Zuma and the Guptas, who face numerous allegations of using their friendship for mutual self-enrichment, have consistently denied any wrongdoing.
The Business Day newspaper, citing unidentified government sources, reported on Monday that Nene made the request to Ramaphosa at the weekend.
"Government sources said Nene approached Ramaphosa after the highly negative public reaction to his apology to South Africans on Friday for the meetings with the Gupta family when he served under Zuma," the South African newspaper said.
It said the issue was likely to be raised at a meeting of the ruling African National Congress party later on Monday.
Bounce